The Healing Stone™ Day Spa
A place to relax, enjoy and rejuvenate, Japanese style. Located on the 21st Floor of the Emporium Hotel in South Bank, we offer a unique blend of services including Japanese massage, ganbanyoku (Japanese hot rock spa) and facial treatments. Experience service the Japanese way, with kindness, respect and simple common courtesy. All we ask is that you relax and enjoy the experience.
For a complete list of treatments and packages download our service menu.
To book please Call: 07 2104 2611, or send us an email.
MASSAGE
Healing Stone™ massage employs traditional Japanese shiatsu techniques to relieve tightness, relax the body and improve blood flow. This enhances and accelerates your body's ability to heal and regenerate. Experience the firm but gentle touch of our highly skilled therapists. We offer the following:
Remedial Massage – experience the healing hands of our highly skilled therapists. HICAPS supported.
45 minutes - $110
60 minutes ~ $130
75 minutes ~ $160
90 minutes ~ $200
Remedial massage is provided by a health fund registered therapist, as such remedial massage must be booked in advance.
45 minutes - $110
60 minutes ~ $130
75 minutes ~ $160
90 minutes ~ $200
For pregnant mothers you must advise prior to booking so we may arrange an appropriately trained pregnancy massage therapist.
We regret to say we cannot provide massage for anyone in the first trimester.
Our pregnancy massage treatment is not covered by the HICAPS.
Shiatsu – traditional Japanese therapeutic massage. Focussing on acupressure points, shiatsu works to ease tension, breakdown knotted muscles and promote self-healing.
Relaxation oil massage –  using long gliding strokes, oil massage will relax your muscles and promote blood circulation. Both relaxing and refreshing at that same time.
Oil shiatsu – combines the therapeutic power of shiatsu with the relaxing effects of oil massage. Relax enjoy and heal all at once.

Reflexology

(foot massage) – acupressure points on the foot correspond to organs and systems of the body. Reflexology manipulates these pressure points to reduce tension, relax the body and promote general wellbeing. A little bit of targeted foot care that can benefit the whole body.
Face Acupoint – targeting critical muscle groups from the shoulders up, this massage promotes lymphatic circulation, loosens tight muscles and helps relieve tension and tension induced headaches.
45 minutes ~ $95
60 minutes ~ $115
75 minutes ~ $145
90 minutes ~ $180
All massage services include a pre-massage Japanese foot bath.
Enquire now: Call: 07 2104 2611 or Email
FACIAL TREATMENTS
Our signature all hand facial treatment employs traditional Japanese skin care products made from natural ingredients.  Experience a relaxing all hand treatment that cleans, refreshes and rejuvenates.
60 minutes - $140
90 minute massage and facial combination  ~ $200
120 minute massage and facial combination ~ $240
Enquire now: Call: 07 2104 2611 or Email
GANBANYOKU
Healing Stone presents a unique offering with ganbanyoku, the 'hot rock spa' originating from Japan, offering a more therapeutic and gentler experience than traditional saunas. With special volcanic stone beds capped with Himalayan rock salt, the treatment infuses the air with negative ions evoking calm and relaxation for a general sense of wellbeing.
Positive effects of ganbanyoku result in a range of amazing benefits including boosting the immune system, detoxifying the body, reducing stiffness, and helping promote clear skin and the production of collagen. Want to know more about ganbanyoku? Visit our Paddington spa website to learn more.
Ganbanyoku (60 minutes) ~ $60
Enquire now: Call: 07 2104 2611 or Email
SPA PACKAGES
Combine any of our massage, facial or ganbanyoku services or include a visit to the Infinity Pool. Tailor a package that suits you: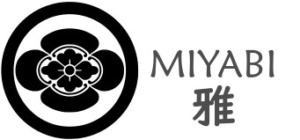 Enjoy a leisurely dip in the Emporium Hotel infinity pool before or after your massage, you choose. Plus $75 when included with a massage or facial treatment.
Subject to seasonal availability the pool is open for Healing Stone customers from 10am to 5pm (last booking by 3pm) weekdays Monday to Thursday (excluding public holidays) and Sunday from 12pm to 5pm.

Call: 07 2104 2611 or Email
Tenku Weekday Drink Service.
For the best view in Brisbane visit the Terrace Bar located on the 21st Floor of the Emporium Hotel. Try our Tenku service, a great way to finish off your visit to The Healing Stone. Drink vouchers for The Terrace Bar are available with any packaged treatment combining massage or facial with ganbanyoku.
Hot or cold Beverage - complimentary
Beer or house wine - $5 per person
Champagne or cocktails - $15 per person
Available weekdays (Monday to Friday) excluding public holidays
Enquire now: Call: 07 2104 2611 or Email